The history of the trench coat
If you trace back the history of the trench coat, you will very quickly enter the British history and find out that the origin of the trench coat is not related to an fashion aspect. Trench coats are so timeless that they are not only a must-have in every wardrobe, there are also a useful weapon to withstand wind and rain. In 1914 the trench coat was not only exposed to wind and weather, also too blood and mud. Before the brand Burberry  launched its first trench coat, British soldiers wore heavy, water-absorbing coats that restricted their movement and increased weight in heavy rain.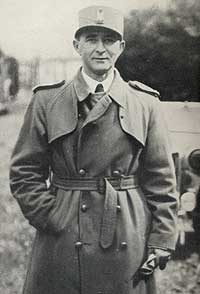 Before the trench coat could take shape at all, Tom Burberry invented a unique, water-repellent, tightly woven fabric called Gabardine. Tom Burberry published his first model of the trench coat shortly afterwards. He himself called it "Tielocken". When the British Army began to wear it during trenches, the name Tielocken was replaced by the name Trench coat.
The light fabric and the comfortable knee length were a guarantee for enough freedom of movement, while the beige and Khakitones made the officers and soldiers one with the landscape. In the second world war the trench coat continued its triumph.
On contrary to all expectations the triumph did even not detract after the second world war. For more and more travelers the trench coat was indispensable and for many investigators it was the IT piece to represent their position. It didn't took a long time before the trench coat became the favorite piece of the Femme Fatales and did not stop before Hollywood. Through numerous crime and gangster films the trench coat became a symbol for cleverness and self-confidence. Audrey Hepburn laid the foundation for the world of women. In the film "Breakfast at Tiffany's" she wore a beige trench coat and brought the revolution of the classic trench into play. New cut, material and color versions were created from the classic trench coat.
If you want to design your own trenchcoat, check out www.tozy.eu.
SOURCE: HTTP://WWW.NRK.NO/NYHETER/DISTRIKT/NRK_SOGN_OG_FJORDANE/FYLKESLEKSIKON/1545100.HTML